Home
Training
Calendar of Events
Mission Statement
Puppies
Our Boys
Our Girls
Photo Album
Dog Related Articles
Email
2006 Visitors
Proud-Haus Shepherds
committed to the Total Dog you can be Proud of!!!
Magnum & MissY's "G" Litter
Welcome to the World!!!
17 November, 2004; 3 boys, 3 girls
1 white boy, 1 black boy; 1 white girl, 1 white girl, 1 sable girl
sorry, the digital camera kicked the bucket!

See our Sable girl, Hollie, who stayed here with the Proud-Haus Family on her own page!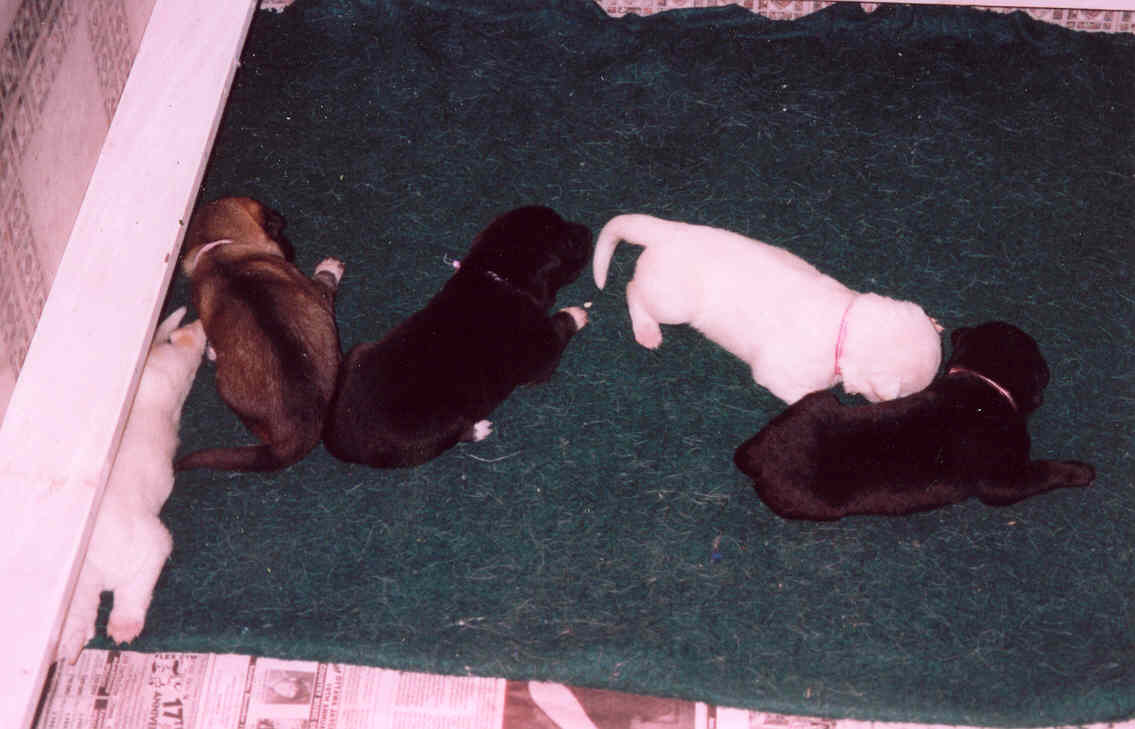 JayDee's Proud-Haus Shepherds
Jen Proud, BS, CVT, CT (ASCP) TCVM VTS
Montello, WI
608.618.K911 (5911)
Email