Home
Training
Calendar of Events
Mission Statement
Puppies
Our Boys
Our Girls
Photo Album
Dog Related Articles
Email
2242 Visitors
Proud-Haus Shepherds


Captured Show Moments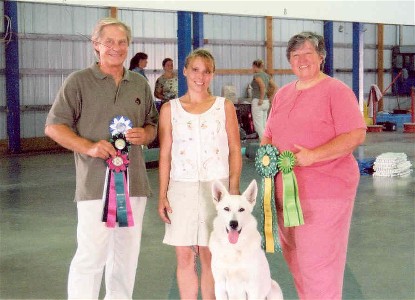 Bill earning his first Total Dog award at the Trail Creek DTC shows in August, 2003. He did it by winning a Group FIRST in conformation, and a Third place in Novice Obedience in the same show...

2005 Premier: Jen with Chloe, Bill and their daughter, Kyndzie at the Total Dog presentation on Sunday morning. All three dogs were Total Dog participants, with Bill earning his second Total Dog award, by winning in Conformation, and qualifying in Dog Sport. Both Chloe and Kyndzie also qualified in Dog Sport also.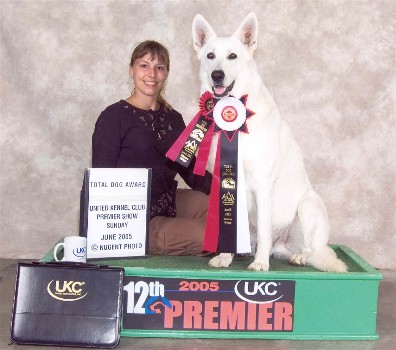 Here's the Total Dog Qualifiers pic of Bill and me for Bloodlines magazine's September, 2005 issue.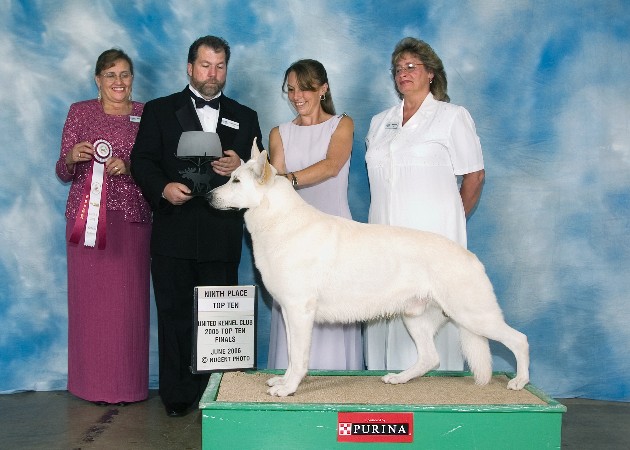 Premier, 2006: Our 'proudest' moment in conformation showing-- Bill finishes the 2005 Top Ten as the number nine ALL-BREED dog in the entire UKC!!! This picture appeared in the September, 2006 issue ofDog World, and, Bloodlines magazine, the official publication of the United Kennel Club.
What a way to go out on the top... Bill retired from conformation showing after Premier.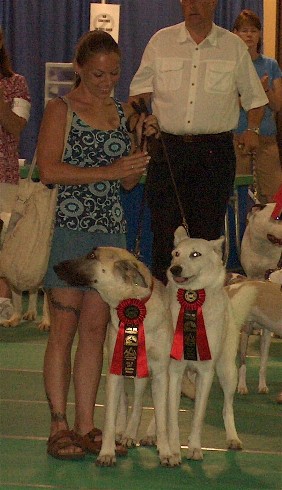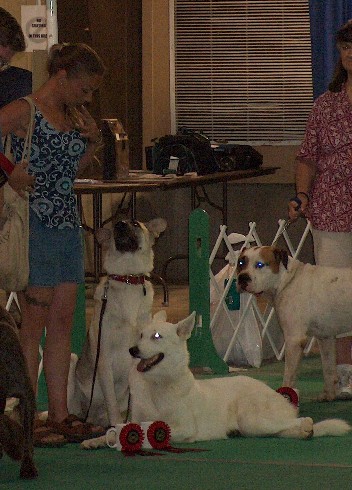 Jen, Hollie and Jada in the Total Dog parade on Sunday morning at Premier, 2007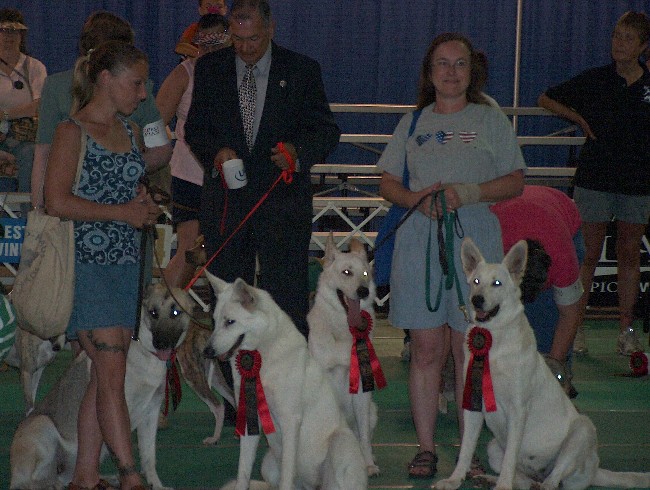 From left to right: Jen with Hollie and Jada, and Diane, with Saint and Kyndzie, whom also participated in Total Dog at Premier. Kyndzie qualified in Conformation (but she couldn't try her performance event, due to coming into season the day Premier started!! Go figure, everyone else qual'ed at their performance event, but not in Conformation!!!)

2005 AWSA Nationals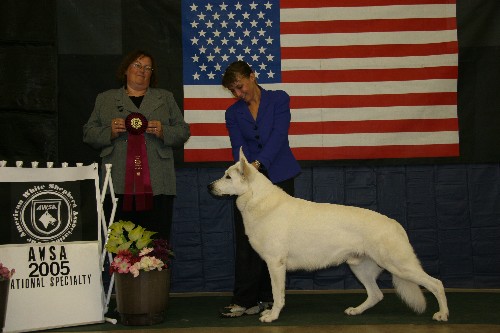 Bill earns a Select 3 on the National Sunday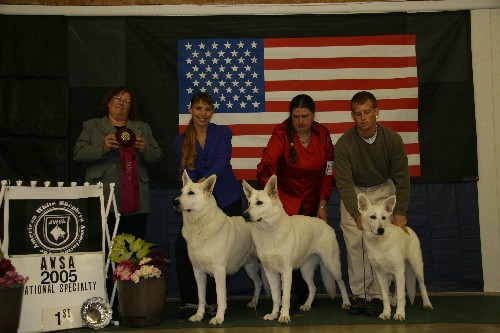 Daddy Bill (left) winning the National Stud Dog Class, with the help of progeny, Kyndzie (Bill ex Chloe; center), and Krystal (Bill ex Scout; right)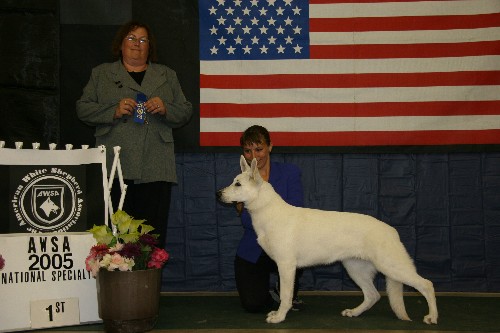 Jen with Krystal, first place in the 3-6 month puppy bitch class on National Sunday
JayDee's Proud-Haus Shepherds
Jen Proud, BS, CVT, CT (ASCP) TCVM VTS
Montello, WI
608.618.K911 (5911)
Email