Proudly Presenting The O Litter

Born on the 6th of January, 2010
6 Fat Little White Boys!




Meet our Parents:


In Our Birth Order...
500am
515am
537am
613am
818am
846am

Red was Blue Collar
Green Collar
Orange was Purple Collar
Silver Collar
Blue was Blue Check Collar
Black was Black Check Collar

Orion "Rion"
Oren
Oved
Obadiah "Obie"
Oleg
Osmar "Ossie"








Our Life Between 3 & 4 Weeks Old...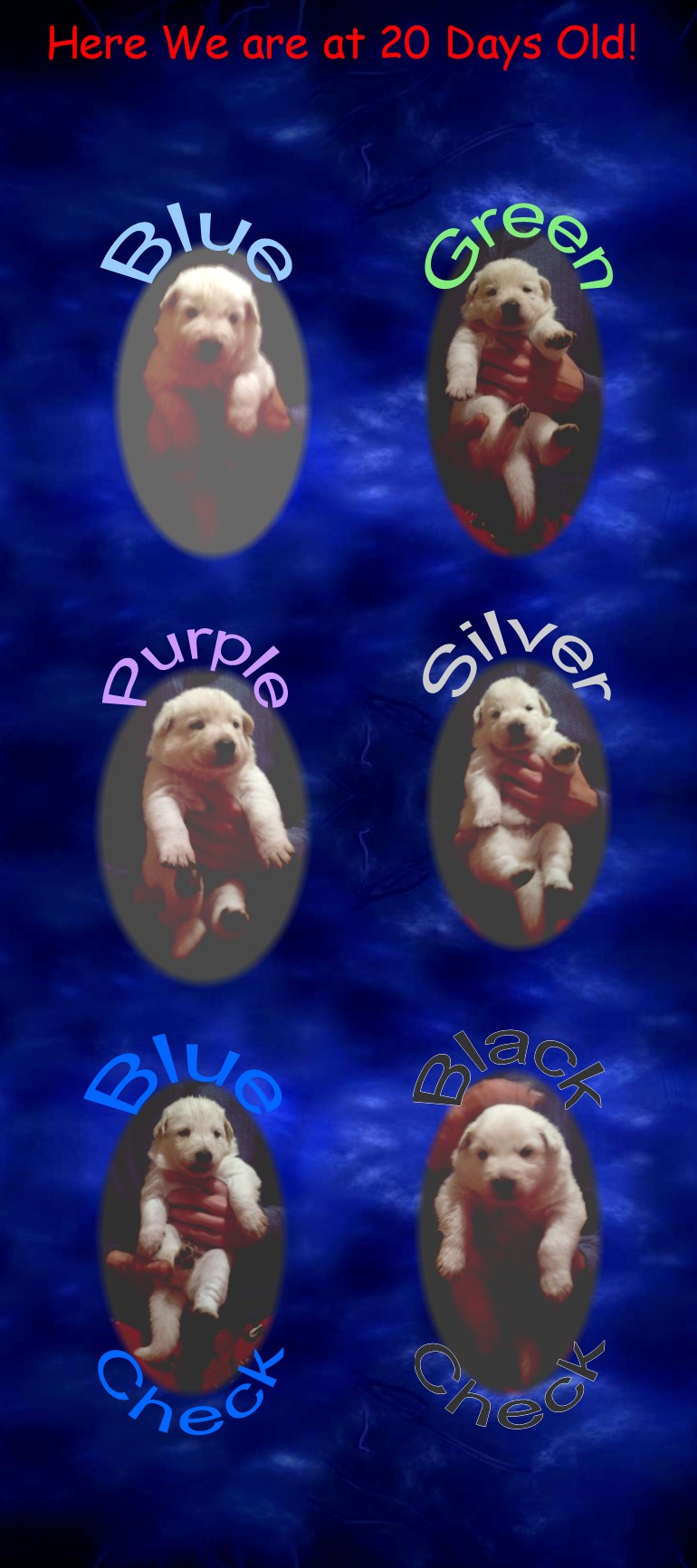 The Puppies at 1 week old... sleeping and GROWING at the same time!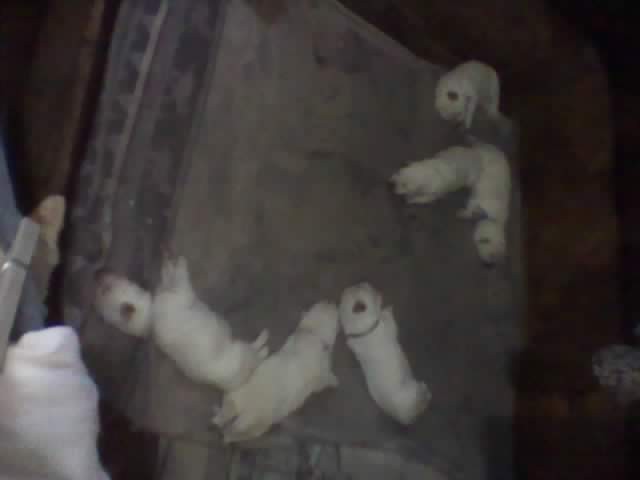 JayDee's Proud-Haus Shepherds
Jen Proud, BS, CVT, CT (ASCP) TCVM VTS
Montello, WI
608.618.K911 (5911)
Email