Int'l. CH
Proud's Gemini of Farscape,
JHD, AD, NADAC agility titles, PennHIP, OFA Good Hips, Normal Elbows/Patella/Cardiac, CERF, MDR1 +/-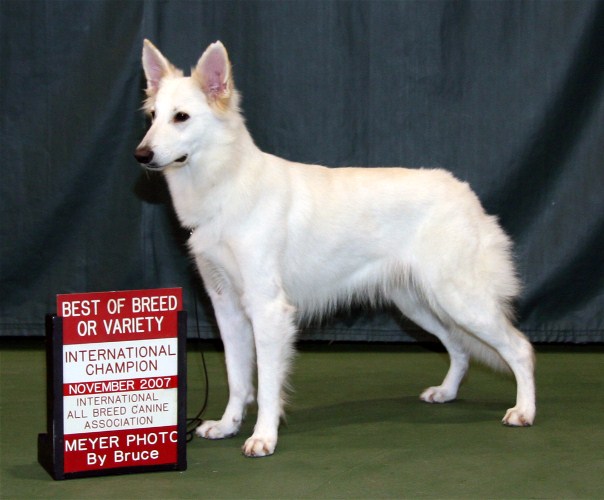 Gem was my pick long-coated puppy from the "J" litter from Chloe and Cody. Gem is another smart, working and beautiful pup from this spectacular litter- see her sisters, Jada and Lily. Gem is titled in herding, agility, conformation, and dog sport.






JayDee's Proud-Haus Shepherds
Jen Proud, BS, CVT, CT (ASCP) TCVM VTS
Montello, WI
608.618.K911 (5911)
Email