2x Total Dog Qualifier/ High In Trial/ Best In Amateur Maturity/ CH major ptd. URO1
JayDee's Wherever You Go I Will Go,
OA, OAJ, BN, RA, CA, PennHIP 0.26/0.35, OFA Good Hips/Normal Elbows/Cardiac/Patella, Full Dentition, DM N/N (clear), MDR1/ABCB1 N/N (clear) DNA Profiled




Hi there!!! My name is Ruth, a.k.a. "Ruthless" aka "RuthY", and I'm Proud to be part of JayDee's Pack! I hear it's quite an honour be kept back in a litter for keepers... Maybe I'm destined for greatness as those before me? I sure do hope so- I've heard all about going to dog shows & being in them. I hear it's great fun, because I will have my Mima all to myself while we show! What great fun to get to do stuff with her. She's already mostly nice and fun to be with. I sure don't like when she screams at me when I can't make it out the door to pipi yet! How nice it has been for me to learn to type *thank you cousin Matthew!* at my young age; I hope to have better grammar than Matthew does! He can't even spell...
So, I got my own webpage from when I was only a few days old; I thought it was time to customise it for me!!! Oh no- I see headlights in the drive way... gotta go for now!

September 2015.... Well, what a fun road it has been for the past couple of years! Everyone says, "Who'd have thunk..? RuthY turned out so wonderful!" (but of course, I knew the expectations I had to fill, so I did) I was supposed to be "Ruthless", but I'm not really... I'm more like my great-grandma, "MissY", so somehow being "RuthY" was more fitting!
Apparently, we're going on vacation in October- something called the GSDCA Nationals. Wonder if they'll be any fun? She keeps talking about all we have for to do there: something called "Lure Coursing", and more Rally trials (I like those pretty well), and 2 have to be pretty shows (which isn't so exciting to me, but She likes them...), and we're going to be doing something called "camping out". I hear from the rest of the pack camping is actually pretty exciting. But then, I was told i have to take a bath before we leave... yuck!
October 2015... HAH! I got the last laugh on that bath... I left my undercoat in the bathtub! And, all over the bathroom because she said it was too cold outside to blow me out there! That's okay though, I look good anyhow, even without undercoat. People at the dog shows remarked on how shiny and pretty my coat was and how nice a coat I had... hee-hee I'm about as bald as I get right now! I sure had fun at those shows; I really want to do more of that stuff and she promised we would too! Yay!
And, Mima (aka "She") is estatic with my health clearances too, so I guess that's something to be proud of... I am another in the long line of happy healthy and smart dogs apparently as she says. She's so proud of me too!


Click here to see my pedigree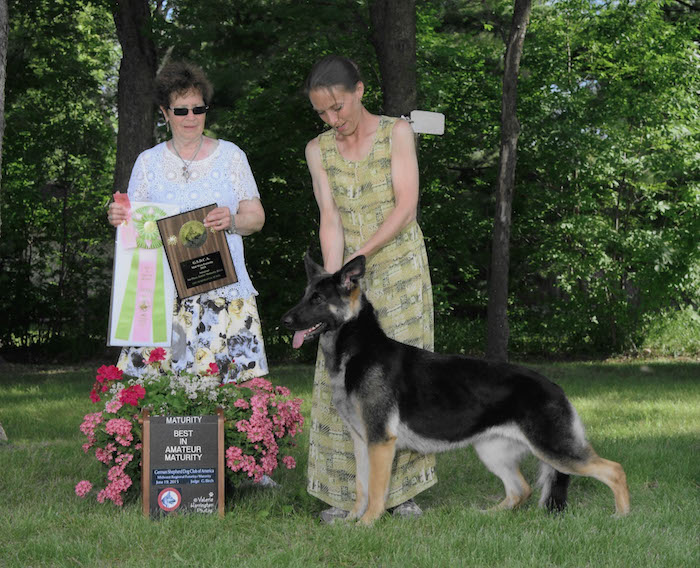 Ru wins GSDCA Best In Amateur Maturity, Mid-West Region, thank you judge Gloria Birch!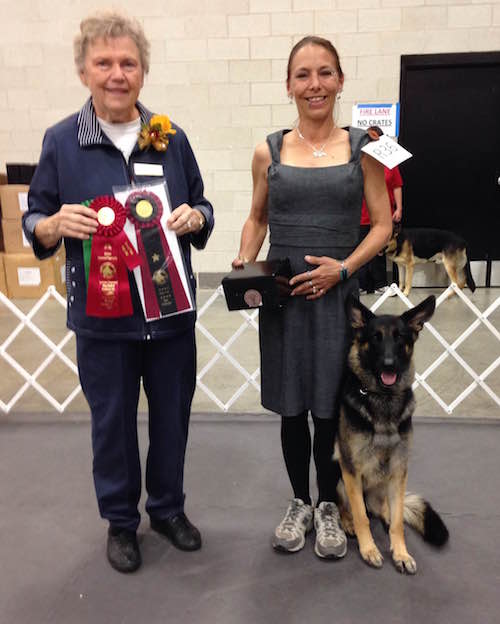 At the GSDCA NATIONAL RALLY TRIAL I won 2nd place! -- October, 2015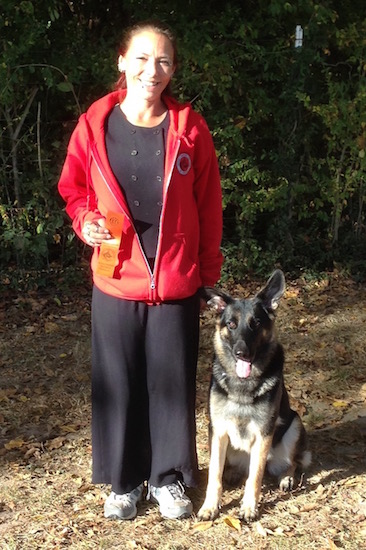 I love me some Lure Coursing!!! This photo is right after I qualified for my first Coursing Ability Test!
Coursing is some INTENSE fun!!!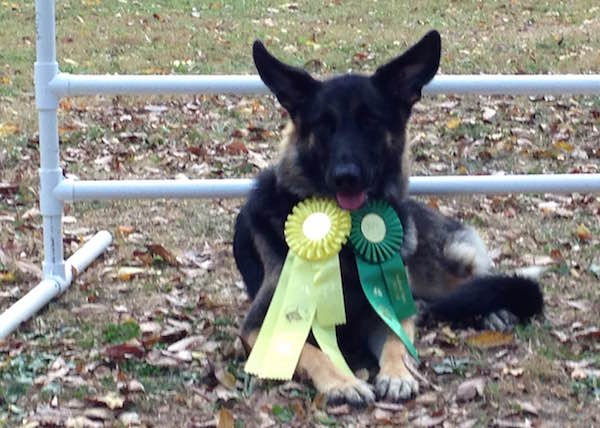 Here I am the day before the National Trial- a 3rd Place for my title!

Here I am getting my first two legs on my Rally Advanced Title-- July, 2015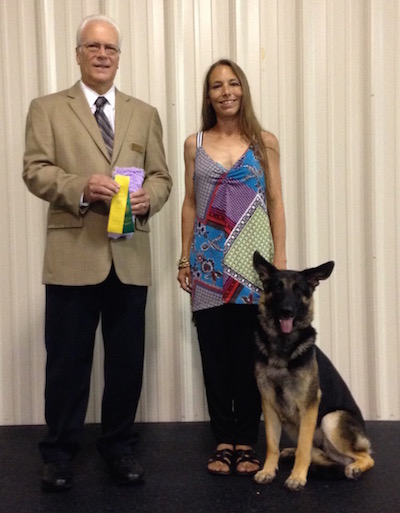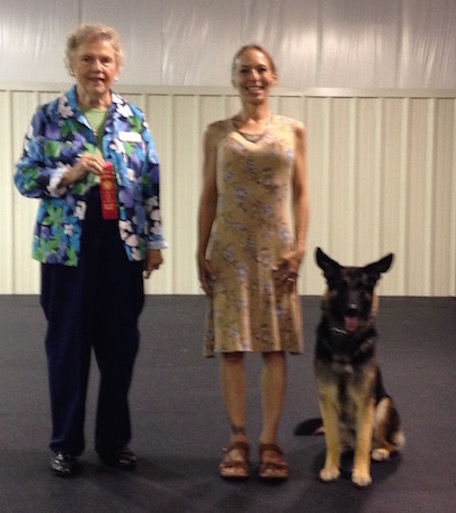 My Rally Novice title leg photo- OBVIOUSLY something better to look at than the camera!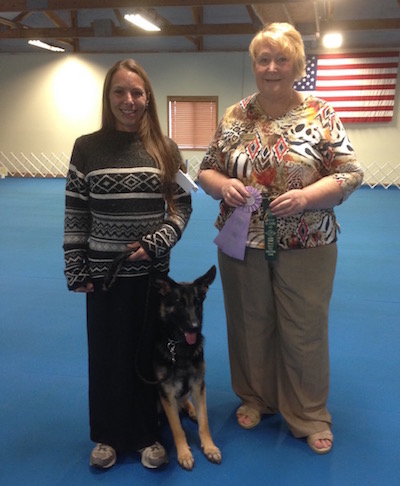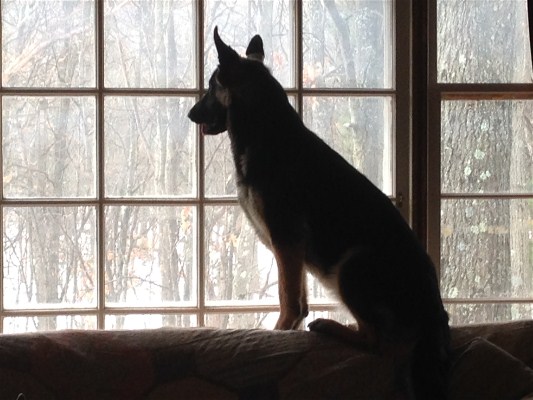 Above- 8 months old and squirrel (vermin) watching
below- 6 months old, having a little practice at that thing called "stacking":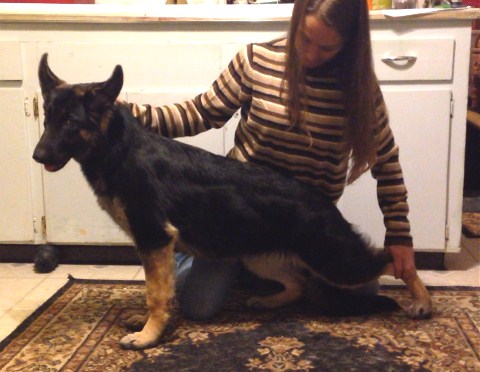 From my baby page...wasn't I just cute, or what?!?
I was 2nd born at 1:08am 3 May, 2013
I weighed 437g.



Pictured at 5 weeks old:
Pictured at 21 days old: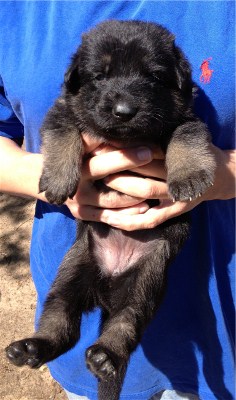 Pictured at 11 days old: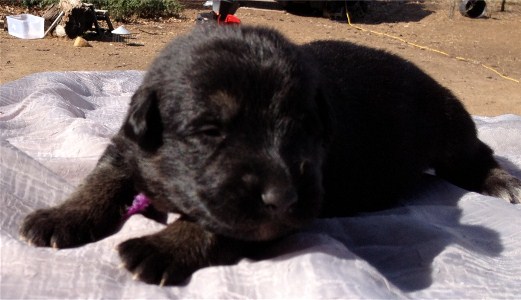 I weighed 1013g today 14 May.



Pictured at 4 days old: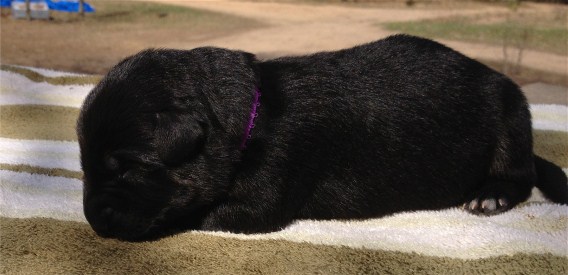 I weighed 549g on 7 May.