Proudly presenting the N Litter
Born on the 29th of October, 2009
9 puppies: 5 white boys, 1 sable boy, 1 saddle boy, & 2 saddle girls!


Meet our parents:

| | |
| --- | --- |
| Hollie | Saint |
| | |
In Our Birth Order...
509am
514am
534am
547am
645am
807am
846am
1125am
250pm

Red Collar
Orange Collar
Yellow Collar
Green Collar
Blue Collar
Purple Collar
Pink Collar
Sage Collar
Indigo Collar

Sable Boy
White Boy
Saddle Boy
White Boy
White Boy
White Boy
Saddle Girl
Saddle Girl
White Boy
Neftali
Noah
Naaman
Nathaniel
Nahum
Nehemiah
Nala
Naomi
Nuri










At 5.5 weeks... we don't much care for this "stacking" thing!



Finally! Here we are at 3 weeks 3 days old! Individual pictures!




Here we are at 2 weeks old!
We range in weight from 751grams (1# 10¾ oz.) to 1053 grams (2# 5½ oz.)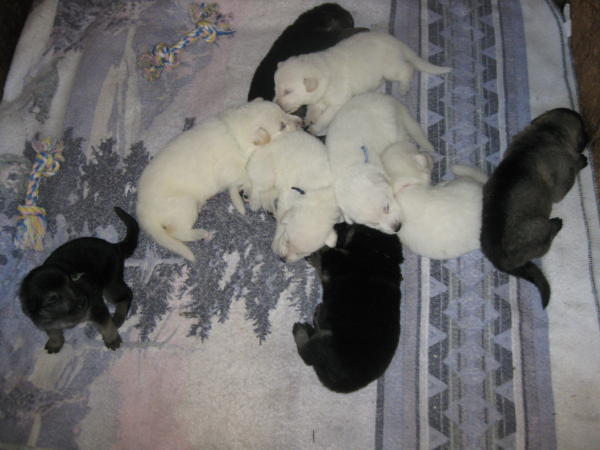 At One Week... getting some lovin' from "gramma"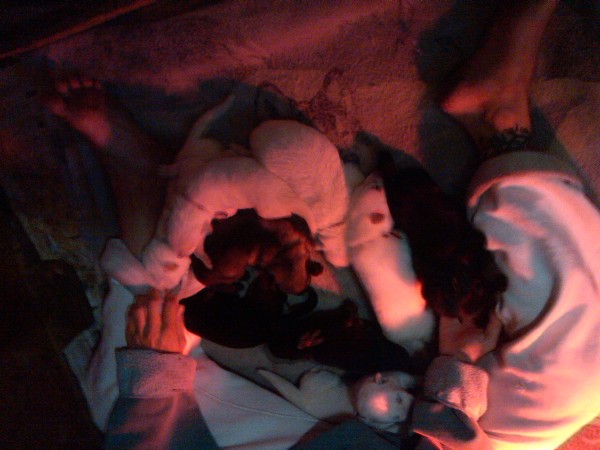 JayDee's Proud-Haus Shepherds
Jen Proud, BS, CVT, CT (ASCP) TCVM VTS
Montello, WI
608.618.K911 (5911)
Email