#8 ATAA sire 2020 GSDCA 13 Club member
JayDee's Not Just A Song n Dance,
MXJ, AX, NF, NJP, RN, CAA, PennHIP .19/.33-OFA Hips/Elbows/Patella/Shoulder/Cardiac/Dentition, DM N/N (clear) MDR1+/+ (clear), HUU G/G (clear), Hemophilia Factor VIII (type A) G/G (clear)



Hummer is a sable carrying black and long coat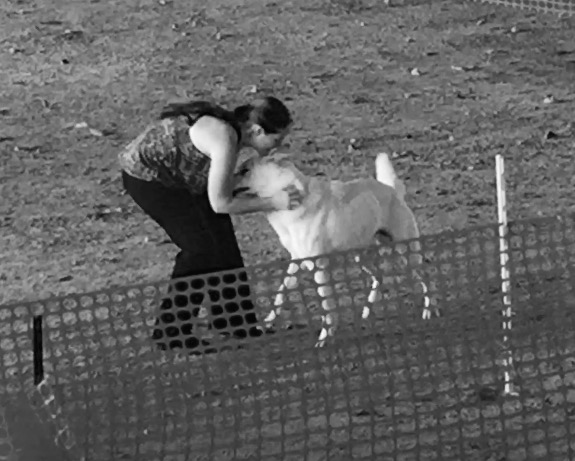 This is written by Hummer's co-owner, Kayla, in the summer of 2014
Jen had mentioned this stunning guy a couple years ago when I was visiting her with the first pup I got from her. Since then I knew if she ever would make the offer of letting him go to me, I would take it in a heartbeat. Something about that spunky personality stuck with me.

Sure enough the timing was right last May and Hummer was able to join me in my wild ride of life!

I've had Hummer only a short while, but as his registered name states, he is more than just a song and dance. He loves flying around the agility ring & recently even the rally obedience ring. He keeps going like an energizer bunny for hours on end. He completed his NJP title earlier this year, and in August completed his RN title.

Hummer is one of those dogs that is not shy about telling you his opinion, or when it's time to give him some love/attention. He especially loves spending time bike riding, swimming at the beach, and playing agility.

We have many adventures ahead of us, both in and out of the show ring; I cannot wait to see what is in store for for us!
"Hummer", pick of the litter from Hollie's litter with Saint, is a dashing young man. He is sweet and companionable, very much like his mother; also extremely intelligent and an independent thinker, as are both of his parents.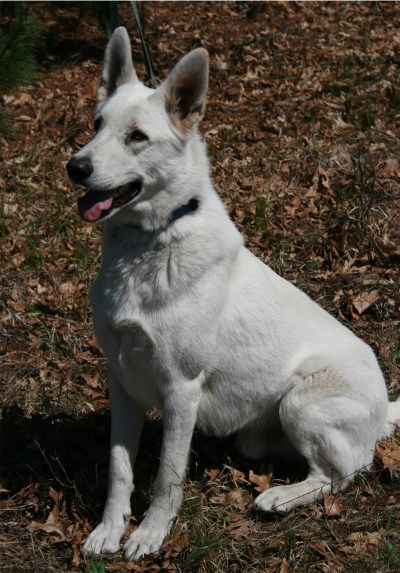 Hummer was a pup that so impressed upon me that I couldn't sell him as a puppy even though I also kept his sister, "Na-Na".
Hummer is an excellent pet and companion, being gentle and having wonderful house manners. He would also be a very good conformation show dog and possible stud dog (pending clearances), being almost pure white with excellent pigment, strong head and bone; he has lovely angles and big, beautiful, smooth movement. He is also very smart, biddable, and agile; making him a wonderful performance dog in every venue chosen.
Hummer is from some very notable lines, and sports an open pedigree in the first five generations, with the exception of a 3-4 on "Angus" (Multi CH UCD Reeves Royal Angus Von Tasz, CDX, TT, HC, CGC, OFA H&E, DNA-P).

Hummer & Kayla when they earned his Novice Agility Jumper title... notice the 1st Place Ribbons? One of those are for his "double Q"- having also qualified in Novice Standard that day too! --June 5, 2016



Click Here For Hummer's Pedigree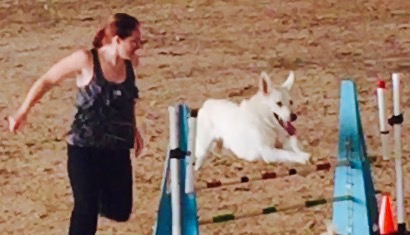 Hummer soaring over his last jump in the novice jumpers ring achieving his NJP with a first place ribbon.
January 2015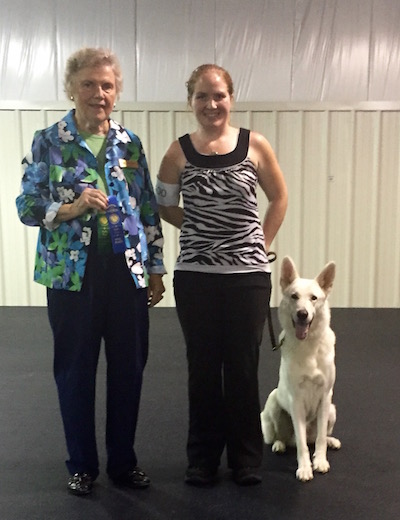 Hummer wins First place, legs #1 & #2 towards his RN (shown here winning leg 2)
July, 2015