High in Trial 3x High Combined UCD URO3 CH
JayDee's Daxen Blue,
CDX, RA, TDI, CGC, PennHIP 100% - .27/.25, OFA H&E, Cardiac, CERF, MDR1 +/+ (NBP)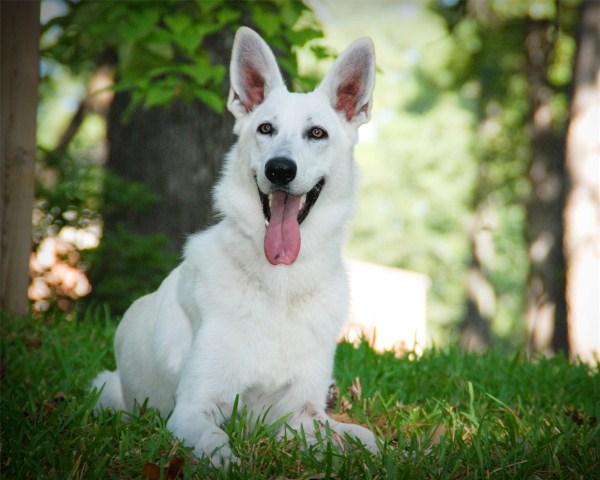 This is the first page ever written by an owner. I don't think anyone else could have summed it up better!

JayDee's Daxen Blue, aka "Dax", was a gift from God. I never knew how much I needed him until he came to live with me. I lost my 1st German Shepherd, Blue, the summer of 2008. He was my world and went through a lot with me in his 12 years of life. About 6 months of his passing, I still felt empty and missed Blue very much. It was then that I started looking for my next German Shepherd Dog; little did I know it would be a White German Shepherd to win my heart…
I picked Dax up New Year's Day. I drove 14 hours straight and it was worth every mile…
Bright, active, sassy, lively, sweet as can be, and too smart for his own good… I think Jen described this boy perfectly at 6 ½ weeks of age.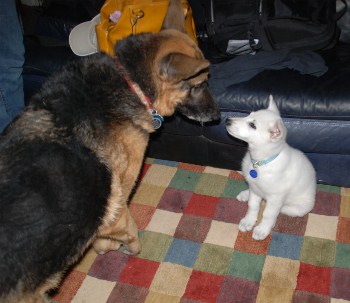 Dax was curious and full of himself from the start. He was not scared of Sasha (my 13 year old shepherd); he just looked up at her and thought "wow you are big!". I should have known then I had my hands full! Dax has proven to me time and time again that I had to stay on my toes. Dax has accomplished a lot in his two years of age: He has his Rally Novice title, Canine Good Citizen Certificate, Therapy Dog Certificate too. He is already training in Advanced Rally, Traditional Novice Obedience, as well as Open and Utility.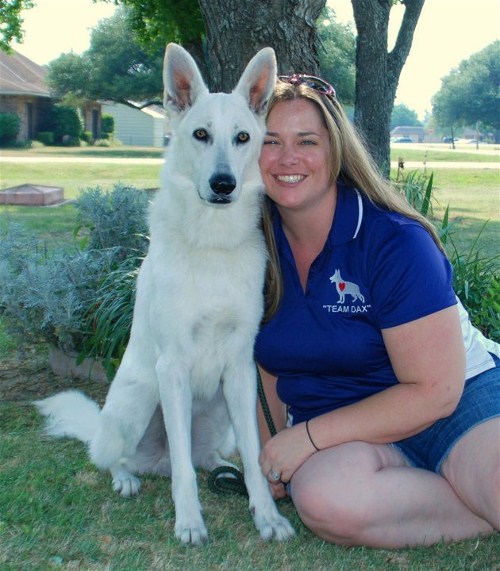 One of the things Dax and I love to do together is work with the Rutherford House for Boys in Shreveport LA. This is a wonderful program that helps guides troubled youth. Rutherford House partnered with a local animal shelter and with Oak Grove Training Center (where Dax and I train) to help teach these boys basic dog obedience and care. This not only helps the kids, but has helped Dax mature in so many ways.



JayDee's Proud-Haus Shepherds
Jen Proud, BS, CVT, CT (ASCP) TCVM VTS
Montello, WI
608.618.K911 (5911)
Email